WELCOME TO PEEKABOO PLAYLAND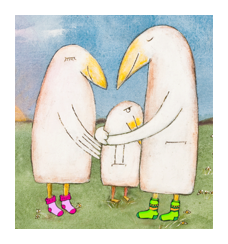 $9
per child over 12 months
$7
per sibling or child 6-12 months
adults
free

Admission includes all-day open play, coffee, Wi-Fi and unlimited ins and outs.
Children must be accompanied by a supervising adults at all times.

The indoor playground is a shoe-free area.
All adults must wear socks.
Before visiting us, please take a moment to read our
Open Play Policy.
Peekaboo Playland can be rented for unforgettable private and semi-private parties, celebrating events such as birthdays, graduations, baptisms, school outings and family reunions. We also offer to coordinate parties in the comfort of your home.
More info...
Located in our upstairs mezzanine is a kids store for eco-friendly gifts, clothing and toys.
Monday - Thursday
10 a.m. - 6 p.m
Friday
10 a.m. - 5 p.m.

Saturday & Sunday
Closed for private parties only
Eagle Rock
2030 Colorado Boulevard
Los Angeles, CA 90041
(323) 255-1400

Bel Air
2321 Roscomare Road
Los Angeles, CA 90077
(424) 341-2321 voice & Text

Sign up
for our newsletter to find out about special events, classes and promotions.